CUI XIUWEN: LIGHT | 崔岫闻: 光
---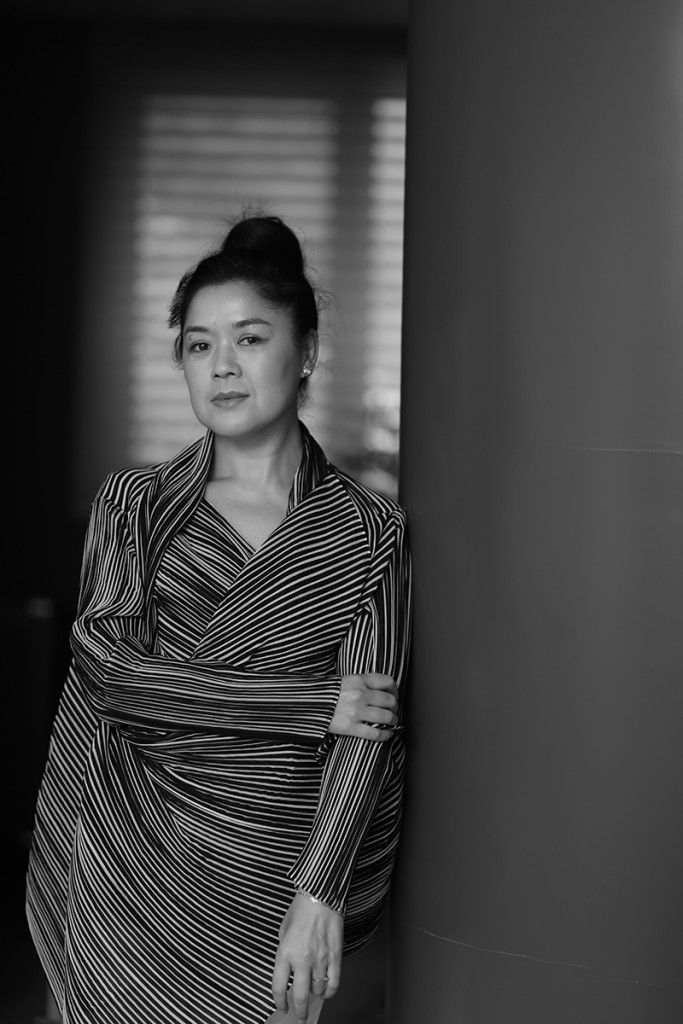 CUI XIUWEN: LIGHT | 崔岫闻: 天使之光
Dame Jillian Sackler International Artists Exhibition Program
Arthur M. Sackler Museum of Art and Archaeology at Peking University
Beijing, China
May 27 to August 27, 2016
We are pleased to announce that Cui Xiuwen, internationally recognised for her video, photography and abstract paintings, has been chosen for the 2016 Dame Jillian Sackler International Artists Exhibition Program at the Arthur M. Sackler Museum of Art and Archaeology at Peking University, Beijing, China.
Cui will present a site-specific installation entitled Light, using light structures to represent body, heart, soul and life. Here, light represents the ultimate goal of being.
Throughout the ages and in multiple cultures and religions, "light" has represented God, the heavens, peace, or enlightenment; it is what we should all strive to achieve for ourselves and for others.
During these turbulent times, it is important to look to the heavens and to see that we are merely stardust particles and, although we may look different, our humanity dictates our paths to a common place, a place of understanding, a place of love, a place of peace.
Cui's Light installation will begin at the entrance of the Museum and will move across the courtyard, embracing the large scholar's rock, through the corridor creating a passageway (measuring 22m long) and into the main gallery, where one of her paintings will be deconstructed and projected on to the large wall, merging the geometric objects to create a blinding white light. In addition, there will be video installations representing heaven and earth.
The Artist ____________________
Cui Xiuwen was born in 1970 in Harbin, Heilongjiang Province, China. In 1996, she received her master's degree in oil painting from the Central Academy of Fine Arts, Beijing (CAFA).
Her work deals with humanity, and the lack thereof in our culture. Her philosophical realm pushes her to create works both emotional and spiritual. She has also created work that dealt with sexuality and culture. Her photography and video work are unique, imaginative, delicate and powerful.
She is one of the most influential independent female artists. Her video masterpiece Lady's Room was exhibited at the Centre Pompidou in France and is now part of Belgium's Ullens Foundation Collection. Cui was the first Chinese artist to be exhibited at Tate Britain in 2004.
In 2008, Cui was awarded the Global Chinese Female Artist Biennial Award by the Wu Zuoren International Fine Arts Foundation, and the Shu-Fang Hsiao Art Foundation awarded her the Outstanding Female Artist Biennial Award. In 2010, Cui Xiuwen won the title of 5th AAC Art China Annual Influential Artists, the first female artist to receive this award. The same year, she won the Youth Artist Award by Chinese Art Critic Annual.
Cui also has had influence in fashion. For her unique artistic exploration and avant-garde fashion sense, she was awarded the 2010 L'Official Magazine Annual Elegant Female Award and the 2008 Women Beyond the Dream – Cosmopolitan Magazine Annual Fashionable Female Award.
Cui's major exhibitions include: Reincarnation, Shanghai Gallery of Art, Shanghai, China (2014); The Love of Soul, Today Art Museum, Beijing, China (2014); Inspired by the Opera: Contemporary Chinese Photography and Video, Smart Museum of Art, the University of Chicago, Chicago (2014); IU: You & Me, Suzhou Art Museum, Suzhou, China (2013); Spiritual Realm, Today Art Museum, Beijing, China (2010); Talk Statement, National Taiwan Museum of Fine Arts, Taipei, Taiwan; National Museum of China, Beijing, China (2009); Our Future: The Guy & Myriam Ullens Collection, UCCA, Beijing, China (2008); Floating – New Generation of Art in China, National Museum of Contemporary Art, Gwacheon, Korea (2007); The Thirteen: Chinese Video Now, MoMA PS1, New York, NY (2006); Untitled: Julia Loktev, Julika Rudelius, Cui Xiuwen, Tate Modern, London, UK (2004) and Alors, la Chine?, Centre Pompidou, Paris, France (2003).
Her work has been collected by major museums and private collectors from around the world.
The Program ____________________
The Dame Jillian Sackler International Artists Exhibition Program was established to bring talented international artists to the Sackler Museum at Beida. Artwork for this program must have cultural value in order to create an open dialogue between the work and the viewer. The aim of this program is to create cross-cultural understanding and long-lasting relationships between peoples by bringing to China works by artists from diverse backgrounds. It is our mission to have exhibitions that are informative, exciting, interactive and most of all thoughtful, encouraging peace and harmony amongst peoples.
____________________
For additional information please contact Miguel Benavides at miguel@sackler.org
Arthur M. Sackler Museum of Art and Archaeology at Peking University
No.5 Yiheyuan Road, Haidian District, Beijing, P.R.China 100871
LINKS ____________________

STUDIO INTERNATIONAL – Ciu Xiuwen obituary
STUDIO INTERNATIONAL – Cui Xiuwen (1967-2018)
STUDIO INTERNATIONAL – Cui Xiuwen Interview
CHINA DAILY – Review June 21, 2016
artifeng – Cui Xiuwen: Light
China Culture – A woman' s exploration of life
ARTYOO – Review
Wall Art – Video interview
The Ohio State University – Modern Chinese Literature and Culture – Cui Xiuwen exhibit
Stanford – CHINA ARTS FORUM – Stanford Center, July 2, 2016
Cultural Heritage Award ceremony – Light
Images courtesy of the artist. © Cui Xiuwen. All rights reserved.